TaxAssist Accountants Franchise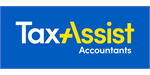 TaxAssist Accountants - Accountancy Services Franchise
The largest network of accountants in the UK, providing bookkeeping, payroll, tax and accountancy services to small businesses.
Finance requirements

Initial Franchise Fee:

£36,950 + VAT

Areas Available

Franchise opportunities available throughout the UK. Resales also available
Profile
Are you an accountant or a commercially experienced individual looking to build a profitable and saleable business?
If so, then why not consider running your own accountancy practice with innovative and award winning TaxAssist Accountants.
Accountancy fee banks are genuinely in demand and are a real asset for your future whether you have a plan of 5 years, 10 years or much longer.
TaxAssist Accountants is the UK's largest network of accountants specialising in servicing the needs of small businesses and self-employed individuals, and the leading tax and accountancy franchise in the UK. It offers brand credibility from day one, mixed with professional initial and ongoing training and support for you and your staff.
Background and the business model in action
Founded in 1995, TaxAssist has continued to see double digit growth in and out of the recession, where the accountancy industry has often stagnated or declined. The franchise now has over 200 franchised areas and has gone from strength to strength, now servicing over 65,000 clients with a fee bank of over £43 million.
The business model is based on the simple principles of offering a convenient, local, first class service to small business clients, a buoyant market that has traditionally been over charged and under serviced.
You will be based in either an office or a shop initially, but are required to move to a shop by the end of your third year. Operating from a shop from day one will allow your business to grow faster.
The intention of the TaxAssist shop is to depart from the look and characteristics of traditional accountancy practices, providing an accessible and welcoming location for small business clients or prospective clients to meet with an accountant at their convenience.
By adhering to the business model and taking a proactive approach to marketing in your territory, you can be attracting clients at a considerable rate. Client acquisition will be facilitated by our lead generation service and our unique and innovative approach to marketing, which will significantly help the build-up of your fee bank.
When you are ready to sell your practice, we can help you realise the value of your asset and you have the knowledge that we have on many occasions sold practices in excess of the industry norms.
Your Role
Your role is fundamentally business development, which is why TaxAssist will consider commercially experienced individuals as well as qualified accountants to become franchisees.
In order to work on the business rather than in it, you must be able to build a team of staff to assist with work production, as your time will be spent as principal of the business, networking, managing staff and meeting with clients.
Earning potential
TaxAssist works with you both in creating an initial business plan and supporting you to achieve it.
Business development will depend on your own ambition, but franchisees should aim to build up turnover and profits consistently, aiming after 5 years, for a turnover of £300,000 plus.
After 5 years some franchisees are happy to maintain this level, comfortable with the income generated from the business, whilst other franchisees continue to drive their business forward, by continuing to be proactive with networking and marketing strategies, pushing past the £500,000 turnover level.
This level of success can be achieved and in some cases is exceeded.
Training & Support
The Norwich based Support Centre offers a complete range of professional, experienced and qualified personnel to provide full training, technical, marketing and business development support.
Our initial training course is delivered by qualified in-house experts, working alongside selected third party specialist training partners.
The 6 week residential course covers:
Accounts production and taxation for sole traders and partnerships
CCH software
Case studies
Practice management and social media
Sales, marketing and recruitment
Further training is provided at months 2,3 and 6, as well as ongoing regional courses and CPD for you and your staff.The Support Centre offers a complete range of professional, experienced and qualified personnel to fully support your business endeavours. Full training, support and guidance are given to operate your business under the TaxAssist Accountants brand name.
5 star Franchisee Satisfaction
For four consecutive years, TaxAssist Accountants has been awarded '5-star franchisee satisfaction', based on positive feedback from its network of franchisees.
TaxAssist Accountants rated higher than industry standards for all 29 questions, which inform Smith & Henderson's final Franchise Satisfaction Benchmark report.
Phil Marriott – TaxAssist Accountants franchisee in Long Eaton, Derbyshire and Loughborough, Leicestershire comments:
"The accountancy and tax advisory market continues to be in strong demand, especially as tax legislation becomes ever more complex. There seems to be no shortage of start-up businesses and existing businesses are keener than ever to ensure they have secured competitive fees, which drives enquiries in our direction.
Growth has always been strong and having more than one visible shop increases the growth potential significantly.  The main attraction of TaxAssist Accountants is their professional approach and the benefit of their mature business model. There is an excellent sense of belonging to a like-minded community whilst being an independent business. I would have no hesitation in recommending the franchise."
Financial information
The franchise fee to join TaxAssist Accountants is £36,950 + VAT. Total investment figures will be dependent on location, working capital and level of personal drawings required, which will vary from person to person. TaxAssist works closely with each individual throughout the business planning stage to establish the level of investment required and has strong working relationships with the major banks who are very supportive of the franchise, and they will typically lend up to 70% of the total investment required.
Whilst you are running your business and taking an income, you are also building a valuable asset for when you decide to exit the franchise.
Discovery Day
We still have territories available across the UK and Republic of Ireland so if you would like to find out more, please contact us by completing the form below to book onto a discovery day. Once you have attended a discovery day we will provide you with a full list of our franchisees for you to speak with as part of your research.