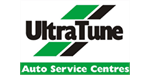 Ultra Tune - UltraTune Franchise
The opportunity to invest in your own ability and the ever – growing car service market.
Areas Available

Opportunities throughout Australia
Profile

ULTRA TUNE – AN ESTABLISHED PAST WITH A VIEW TO THE FUTURE
Established in 1979 with a pilot centre in Box Hill, Victoria, Ultra Tune has expanded nationally to become the leader in automotive after sales servicing.
100% Australian owned with more than 280 centres operating throughout Australia, Ultra Tune's growth is steeped in a tradition of quality, affordable service with a vision towards an evolving, ever-changing future.
Ultra Tune specialises in the maintenance and servicing of all makes and models of motor vehicles in the Australian market, providing a wide range of servicing options including manufacturer's handbook servicing, tuning, air-conditioning servicing and general repairs.
A PROUD HISTORY
Ultra Tune commenced operations in 1979 with a pilot centre in Box Hill, Melbourne. The business expanded rapidly and has since grown to become one of Australia's largest automotive franchise networks with more than 280 franchise centres nationally.

OUR STRENGTHS
The ability to service and maintain any make of motor vehicle to manufacturer's handbook specifications
Up-to-date technical training and support
The ability to provide all round business support to franchise owners
Highly qualified, industry-leading technicians within the motor vehicle industry
Partnered with quality authenticated suppliers
FRANCHISE SUPPORT
CENTRALISED SYSTEM AND FRANCHISEE SUPPORT NETWORK
Ultra Tune's corporate head office – located in Melbourne – provides an end to end franchise support network. From site selection to state-of-the-art, quality equipment, the provision of centre signage to Ultra Tune corporate standards. The Ultra Tune franchise model provides a one stop shop helping to ensure our franchisee's long term business visibility and success.
Ultra Tune's mantra is to build trust through integrity and transparency based on dependability and unequalled customer service.
TRAINING
We provide a broad range of ongoing training programs covering:
Technical
Diagnostic technology
Procedural techniques
Customer service
Administration
Sales
NATIONAL PURCHASING POWER
At a national level, Ultra Tune negotiates with leading national suppliers to purchase only the best equipment, replacement parts and materials at competitive prices, ensuring high quality servicing and value for money. This results in the ability to provide cost-effective quality products to our franchisees.
ADVERTISING AND PROMOTION
Strong, effective advertising will always continue to be an important factor in Ultra Tune's success. Franchise owners enjoy the benefit of major media campaigns, direct marketing via a specialised computer database plus the flexibility of being able to choose from a broad range of local advertising, promotional and social media packages.
MONITORING
Data is compiled weekly and appraises the overall performance and productivity of each State as well as each centre. Continual monitoring enables Ultra Tune to address any variances immediately where necessary and assign alternative action. Ultra Tune offers a monthly 'Business Analysis' program to each franchisee, which examines all the percentages on ratios pertaining to their business, thereby constantly monitoring its relative strengths and weaknesses.
RESEARCH AND DEVELOPMENT
Taking a proactive approach to research and development, Ultra Tune provides franchisees with newly developed training programs so they can deal with new automotive advances both in the workshop and at the front counter.
FLEET
Ultra Tune has developed an original, affordable fleet maintenance plan for all types and sizes of fleet vehicles. All marketing support literature is available to each franchisee to assist them in acquiring fleet business.
Ultra Tune provides a national central billing facility for the benefit of many of the major Fleet Management Organisations (FMO'S) such as Custom Fleet, SG Fleet, Lease Plan and many others. Many thousands of FMO related vehicles come to Ultra Tune each year for regular services. The drivers of these vehicles will often decide to bring in their own family vehicles to Ultra Tune as well.
ROADSIDE ASSISTANCE
Ultra Tune Roadside Assistance operates a 24/7 call centre based in Adelaide, providing priority around the clock assistance to qualifying Ultra Tune customers. Our aim is to give our customers a high level of service as well as complimentary 6-month Roadside Assistance Cover. Ultra Tune Roadside Assistance provides peace of mind to our customers and helps retain loyalty to the Ultra Tune brand.
Ultra Tune's 6-month complimentary Roadside Assistance adds to the overall value perspective for Ultra Tune services. Giving true value for money, cheaper servicing costs and a national warranty enabling new car statute warranty to stay intact.

ULTRA TUNE'S FUTURE – LOOKING GOOD
The Australian automotive industry employs some 98,000 motor mechanics across the country, at an average salary of $61,662 and is considered, by a 2014 Auto-Skills Australia report, to be a huge growth industry into the future.
According to Auto-Skills CEO, Geoff Gwilym, the service and repairs sector already accounts for 87% of Australia's automotive industry and is an area of rapid growth within the industry.
Ultra Tune, as Australia's leading after sales services provider, is perfectly positioned to take advantage of this expected growth well into the future.
NEED TO KNOW MORE?
Contact our Business Development Manager today by completing the short form below.